W E L C O M E T O

K A R E N M E R R Y A R T I S T
Karen is a Pen & Ink and Watercolor artist living in Northern California.
Visit her Pen & Ink and Watercolor galleries to see her amazing paintings.
A N D . . . remember, that each of her colorful Pen & Ink paintings have no watercolor in them. The entire piece was completed using colored inks!
"Red-Eyed Tree Frogs"
How many do you see?
Count them and let us know how many you found!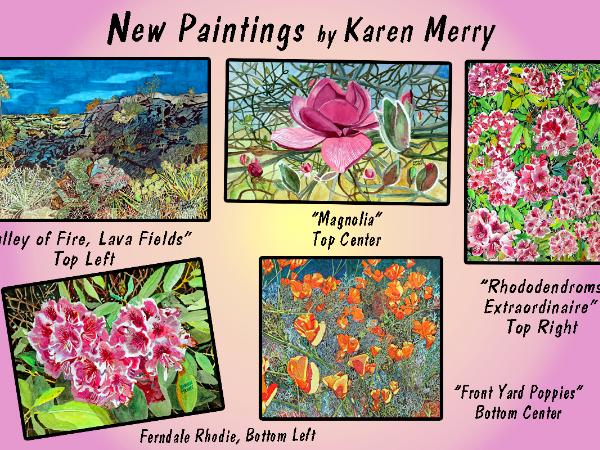 NEW ** NEW ** NEW ** NEW **
Karen is pleased to introduce New Paintings

Above:
"Valley of Fire, Lava Fields" Top Left
"Ferndale Rhodie"Bottom Left

"Magnolia" Top Center

"Front Yard Poppies" Bottom Center
"Rhododendron Extraordinaire" Top Right

and Karen's whimsical and fun Paintings

"In the Dog House" Below Center and "Arizona Cacti" Below Center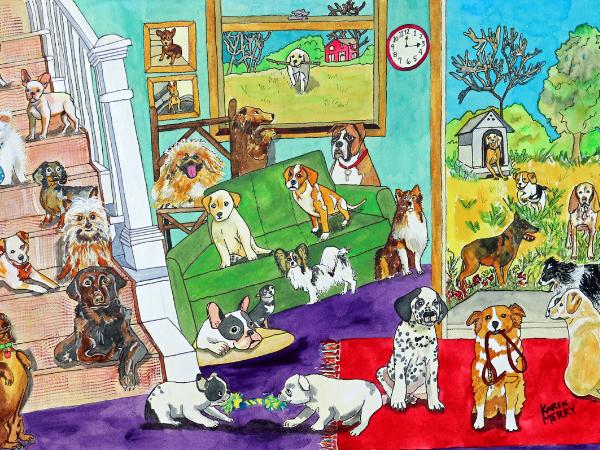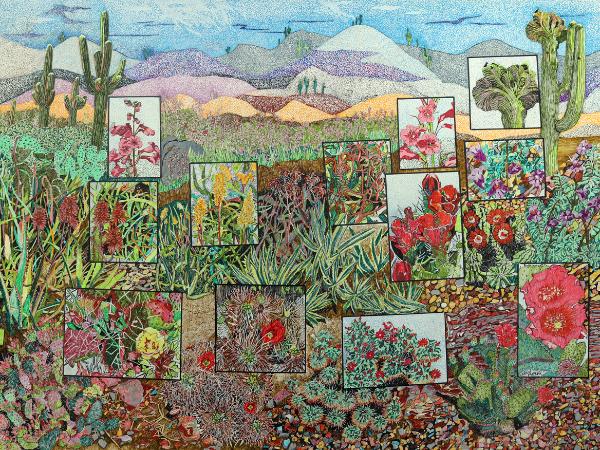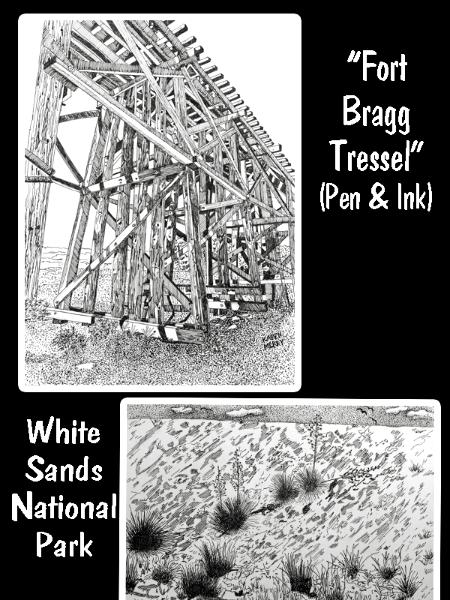 BLACK AND WHITE PEN AND INK WORKS

"Rural Oregon Coast"

Center

Original Available

Pen and Ink

"Oregon Coast Driftwood"

Top Right

Original Available

Pen and Ink

"Old Fort Bragg, California"

Bottom Left

Original Available

Pen and Ink

"Hardy Creek"
Bottom Right

Original Available

Pen and Ink
---
---
Karen is a member of the Ferndale Arts Gallery and Collective.
If you would like to come by for a visit, please contact Karen through this site or her email address to arrange a time.

Thank you for your ongoing support of my art.
Karen

-------------------------------------------------------------------------
-----------------------------------
The Ferndale Art Gallery

535 Main Street
PO Box 723

Ferndale, CA 95536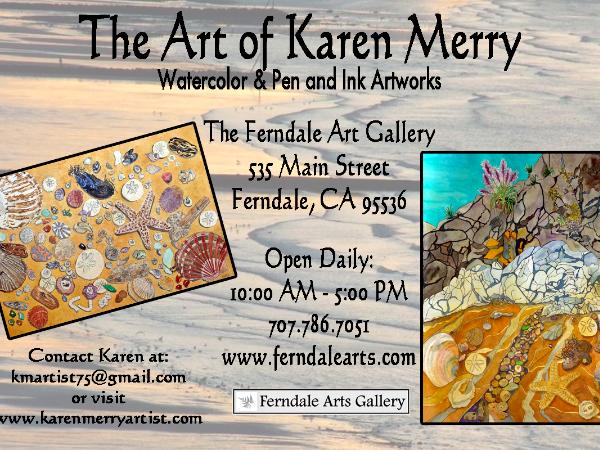 ---
---
Check out Karen's art on Fine Art America
Click on the logo below




1 comment | Post comment

Same beautiful art I saw you doing sitting across the table from me at art class. It's even better.
-- Wilma, 1/21/20


Zhibit.org guarantees that www.karenmerryartist.com

is a secure connection.
Website Designed by GolemArtBiz.
RSS
|
Sitemap