W E L C O M E T O

K A R E N M E R R Y A R T I S T
Karen is a Pen & Ink and Watercolor artist living in Northern California.
Visit her Pen & Ink and Watercolor galleries to see her amazing paintings.
A N D . . . remember, that each of her Pen & Ink paintings have no watercolor in them. The entire piece was completed using colored inks!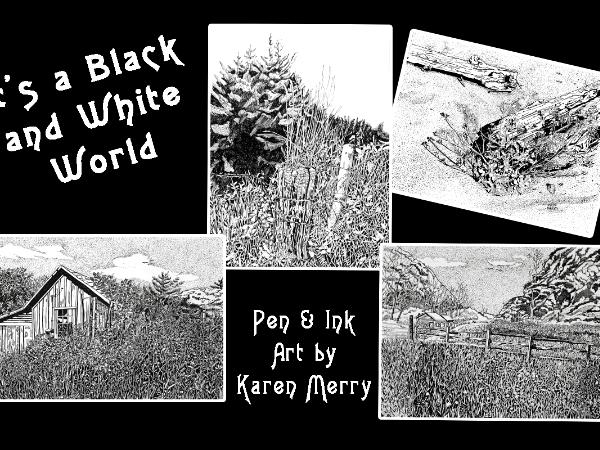 NEW ** NEW ** NEW **
Karen is excited to introduce her NEWEST PAINTINGS.
Above:

"Petroglyphs: Three Rivers, New Mexico"

Mixed Media on 140 lb. Arches Paper
Below:
"Humboldt Rhododendrons"
Watercolor on 140 lb. Arches Paper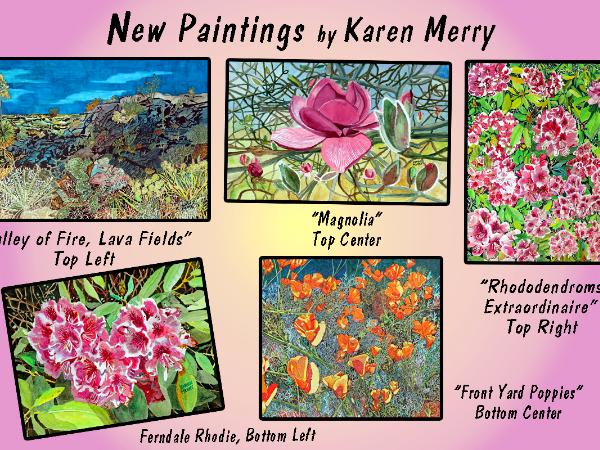 ---
---
Karen is a member of the Ferndale Arts Gallery and Collective
in the Victorian Village of Ferndale, CA
If you would like to come by for a visit, please contact Karen though this site or her email address to arrange a time.

Thank you for your ongoing support of my art.
Karen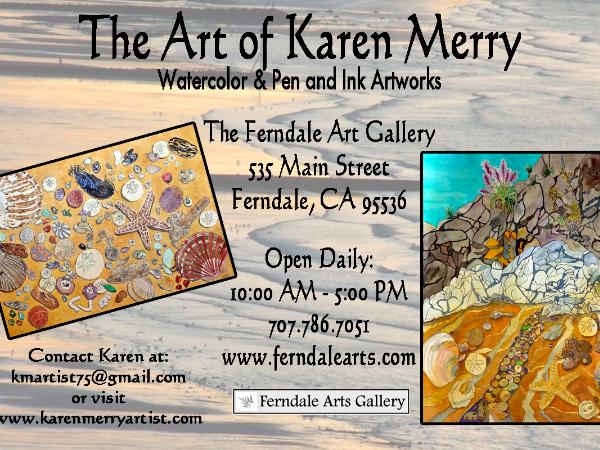 ---
---
Check out Karen's art on Fine Art America
Click on the logo below




1 comment | Post comment

Same beautiful art I saw you doing sitting across the table from me at art class. It's even better.
-- Wilma, 1/21/20


Zhibit.org guarantees that www.karenmerryartist.com

is a secure connection.
RSS
|
Sitemap